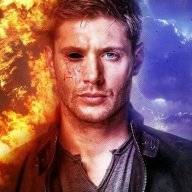 Master Uploader & 1K Donator
Onyx
Game Developer
Registered
Sep 14, 2022
1539
1,632
994
Points

0
Allow others to update?

yes
Developer Name

It's Danny
Developer Links
Version

0.2.16 (Ongoing)
Latest Update

Sep 15, 2023
Release Date

Oct 17, 2022
Language

English
OS

Windows
Linux
MacOS
You must be registered to see attachments
Overview:
In Worlds of Wonders you take over the role of the Main Character, a 19 year old man who is about to go to college, when some sudden events flip his life upside down. You are drawn into not just one, but multiple worlds full of magic and futuristic technology. Discover secrets, encounter new characters, human and non-human, and work yourself to the top of the world(s). But be careful, the forces of ancient magic and modern technology are about to unleash a war, a war that will put all worlds in danger. Will you choose one side or will you stay neutral?
​
3DCG, Animated, Creampie, Fantasy, Female Domination, Footjob, Futa/trans, Groping, Handjob, Incest, Lactation, Male Protagonist, Masturbation, Monster Girl, Oral Sex, Point & Click, Pov, Sandbox, Stripping, Teasing, Transformation, Urination, Vaginal Sex, Voyeurism
v0.2.16

Day 20 Part 2 Final with Brooke, Lyn, Keira and others.
This update also contains some content rework, like the bathroom scenes with Keira and the Lounge scene with Lily and Vi from the previous update now offers a Lily only Sex scene for everyone who is on Lily's path but doesn't want the threesome with her and Vi. So, if that's the case for you load a save from before that sex scene to make your decision.

Note: This is a story update and does not contain any sexual intercourses. Depending on your prior choices in the game this update will also have more or less content for you.

v0.2.15

Included Content: Day 19 Part 2 & Day 20 Part 1 with Lily, Vi and Senna

0.2.14

Included Content: Day 19 Part 1 with Lily, Vi, maja, Mrs. Carvyre and others.

And like promised this update contains two sex scenes and some other kinky content. So keep sure you set all your preferred kinks in-game to not miss anything!

v0.2.11

N/A

v0.2.10

Multiple Story Scenes (with Yuki, Lyn, Brooke, Keira, Sam, Lusea)
as well as a Sex Scene
Bonus Renders for Subscribers
Updates now available as small update file. (Just drop everything inside the "game" folder into your "game" folder of the previous version (overwrite when asked).)

Supporters Codes:

v0.2.11 – Bonus Code: 861667 or 000000

v0.2.8 – Bonus code: 461485

v2.7 code 027420

v 0.2.10 code 140109
DOWNLOAD
Windows/Linux:
You must be registered to see links
-
You must be registered to see links
-
You must be registered to see links
- - -
- - - - -
Mac:
- - - - -
- - - - -
unoffical android port
​
Attachments
You don't have permission to view attachments. Attachments are hidden.
Last edited by a moderator: