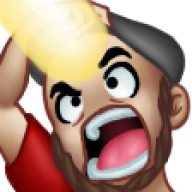 Lewd Recruit
Game Developer
Allow others to update?

yes
Developer Name

Team Emberwings
Developer Links
Version

v0.1.5.8
Latest Update

Nov 15, 2022
Release Date

Nov 26, 2021
Language

English
OS

Windows
Linux
MacOS
Android
You must be registered to see attachments
Overview:
The game is set in a world where fantasy races exist, but in separate dimensions. Through the development of Goblin technology, these dimensions were able to be bridged, and the World's Crossing Academies were created.
We've all dreamed of living on another world at some point. In this world, it is possible. Those who are interested in living amongst another species can go through schooling at the World's Crossing Academy to learn that culture. Schooling begins at the Academy branch on your homeworld. Then you'll move to the Nexus Academy between worlds. Finally, you'll attend finishing school on the world you chose. Sounds pretty epic, right?

A Little Something For Everyone
For World's Crossing, we wanted a very diverse cast of characters. In reality, many different body and personality styles exist, and the inclusion of fantasy races allows us to take that to the extreme. People have different tastes, and we wanted to cover as many of those as we could. Perhaps you're intrigued by the hulking, muscle-bound Goliath? Or the tiny, mischievous Pixie? Maybe the elusive Fire Genasi catches your attention? Perhaps you fancy a fellow martial artist who could teach you a thing or two about fighting? Or maybe you're interested in fantasy races that aren't traditionally considered attractive, such as Goblins?
We wanted a vast array of options and aesthetics, but we also wanted each of these characters to be more than hollow shells that are nice to look at. Each of these characters will have a deep, lovingly crafted story of their own. We're hoping that each route you choose will have hours worth of content you'll be thinking about even when you're not playing the game.


The Element of Danger
No story is complete without a source of conflict. In World's Crossing Academy, our main character is plagued by a stalker. Cecilia wants you all to herself, and if you're not careful with how often you interact with the other girls, you could be putting them or yourself in serious danger. Though broken, Cecilia is cunning and intelligent, and is more than capable of putting other girls in the Infirmary. Time in the Infirmary means time you can't interact with them or complete their quests, so be careful.


Real Consequences
Often, your choices can lead to undesirable things happening. We felt this was a realistic approach to take, and it offered the game some tension. However, we also felt that including mechanics that lead to a Game Over would leave a sour taste in players' mouths, so we explored and settled on the idea that every event in the game serves to unlock something, or leads to something else. Who knows? Spending time in the Infirmary yourself may allow you to meet a character you otherwise wouldn't...
Male Protagonist, Monster Girl, Oral Sex, Romance, Vaginal Sex, Graphic Violence, Lesbian, Fantasy, Big Tits, School Setting, Animated, 3DCG, Sex Toys, Harem,
v0.1.5 Hotfix
FIXED A GALLERY BUG THAT CAUSED THE GAME NOT TO START
v0.1.5
Gotten rid of Mega
Introduced a new gallery
Implemented gallery fixes
Disabled debug menu (oops)
Over 1000 new stills
176 video animations
5804 lines of code
4 new H scenes
Introduced Saarya, Wither, Galka, Druthari, and Serafina
Set groundwork for new quest system and new feature that I'm hoping to implement next build
Took out H-scene warnings because they spoiled the game for a lot of people
Most importantly: MORE GOBLIN CONTENT
Attention To Detail
World's Crossing is, at its core, an adult game. So of course, we wanted to emphasize the quality of our H-scenes by using a mixture of high-resolution stills and video loops. The characters are created with the best textures available. We wanted skin that looks like skin. Eyes that really feel like they're looking into yours. The animations are synced and modified in a way that makes the movements seem more natural.
Story Quality
The story writing is handled by me, VictorSeven. I'm a published fantasy author under the pen name Miles Tigard and author of
You must be registered to see links
fantasy series with 20 years of fantasy writing experience. Most adult games these days focus almost exclusively on the adult content and, while it makes sense to do so given the type of game it is, we find that most adult games really skimp on story quality. Many of these games offer filler scenes that only serve as cheap excuses to get to the next H-scene. We felt that having a published fantasy author writing the story would give it an edge over the rest of the adult games out there, and provide a deeply satisfying experience on both a physical and emotional level. We want World's Crossing Academy to be MORE than just a cheap fap fest. We want you, the player, to be emotionally connected to our characters and invested in their stories. Higher quality means less frequent updates, as I do have a series of my own that I am constantly working on, but you can expect the depth and quality of the story to be far beyond what you're used to in an adult visual novel. And who knows? With the right funding, I may be able to spend more time on World's Crossing!
The Beginning of a Journey
Obviously, we have some very lofty goals for World's Crossing Academy. There are four main story arcs planned for the main character: the Janitor arc, the Security arc, the Counselor arc, and the Ambassador arc. Currently, we have no plans to "finish" the game. That means we want to keep adding more and more content, characters, scenes, and locations for as long as we have support. So we at Team EmberWings are eternally grateful for anyone who starts out on this journey with us.
Head on over to the
You must be registered to see links
to support the project directly, get new builds before the public, request special pinups of your favorite girls, and choose which girls get their stories developed first!
Hop in the
You must be registered to see links
to chat with me about the game, report bugs, talk about the girls, and make recommendations!
Thank you, and see you at the Academy!
-Vic
DOWNLOAD


Win/Linux

: - - - - -

Mac

: - - -

Others:

ANDROID

- - -

​
Last edited by a moderator: