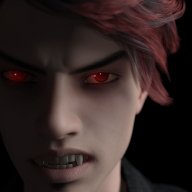 Staff member
Moderator
Game Uploader
Game Developer
Apr 23, 2022
222
922
1,068
Points

140
Allow others to update?

yes
Developer Name

NLT Media
Developer Links
Version

1.13
Latest Update

May 26, 2018
Release Date

May 15, 2017
Language

English
OS

Windows
Linux
MacOS
Other Games
You must be registered to see attachments
Overview:
Visiting Aunt Sara is the story of Jeff, a horny college kid, spending the day with his sexy Aunt. You take control of Jeff trying to rekindle Sara's wild side.​
RPG, 3DCG, Animated, Milf, Incest, Taboo, Voyeur
1- Extract to desired location.
2- Click on "Game.exe" to start playing.
v1.0
1.0 fixes a handful of misspellings, makes the 4th coin a little more obvious and fixes a stupid bug that I accidentally introduced in v.99b that caused the ending text to not appear unless you got 100%.

v0.99b
Additional bug fixes
Some minor dialog updates
There is now a reward ending for anyone who can 100% the game with all 4 coins.

v0.9a
It offers some minor bug fixes and some minor dialog updates from version 0.8a.

v0.8a
First Release.
Attachments
You don't have permission to view attachments. Attachments are hidden.
Last edited: