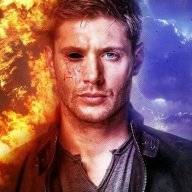 Master Uploader & 1K Donator
Onyx
Game Developer
Registered
Sep 14, 2022
1543
1,638
816
Allow others to update?

yes
Developer Name

XPECTED
Developer Links
Version

0.2 Ep. 1 - Part 1 (Ongoing)
Latest Update

Sep 1, 2022
Release Date

Sep 1, 2022
OS

Windows
Android
MacOS
Linux
You must be registered to see attachments
Overview
:
The 'DELTA' company has worked for years on a project that will make human life eternal. It promised to prevent people from dying biologically, to automatically repair organs that lost their function, and at worst, to make human life eternal by replacing organs with mechanized accents. As a result, humanity would gain a new dimension. But as an insider, you decided to betray the company that aims to establish a new order in the world — the most powerful and wealthy man in the city, who owns the project. This man is your very own father, who you hate.
Why did you betray him?
Has your betrayal been successful?
Why didn't you allow humanity to gain this new dimension?
​
3DCG , Anal Sex , Animated , Big Ass , Big Tits , Cheating , Female Domination , Footjob , Graphic Violence , Groping , Handjob , Lesbian , Male Domination , Male Protagonist , MILF , Mobile Game , Oral Sex , Sci-Fi , Titfuck , Vaginal Sex , Voiced , Voyeurism
DOWNLOAD
Windows​
You must be registered to see links
-
You must be registered to see links
-
You must be registered to see links
- - - -​
Android​

- -​
Mac​

- - - -​
Linux​

- - - -​
​


​
Attachments
You don't have permission to view attachments. Attachments are hidden.