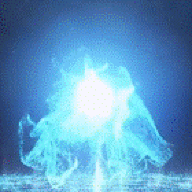 Game Developer
Game Modder
Registered
Allow others to update?

yes
Developer Name

ITRoy
Developer Links
Version

Ch.10 (Ongoing)
Latest Update

Dec 15, 2022
Release Date

May 12, 2022
Language

English
OS

Windows
Linux
MacOS
Android
You must be registered to see attachments
Overview:
As a newly appointed royal minister, brought in after the previous minister was deposed, you take your position during a time of uncertainty. You've been loyal to the king ever since you two rose up the military ranks together. After the previous king died under mysterious circumstances, the current king took his position. You were sent to reinforce the eastern part of the kingdom, and your victories earned new territory and riches for your king, your soldiers, and yourself.
Three recent assassination attempts, mercifully failed ones, have left the entire kingdom on edge. Are you entering a greater position of power during a time where your role can be solidified? Or will you be swiftly removed as the kingdom continues to unravel? Throughout your time, you'll learn more behind who really controls power in the kingdom, uncover plots against the kingdom, and have the possibility of romance (but you'll have to tread carefully as each romance can put you at risk). Your choices will determine not only your future but that of the kingdom.
Princess Aelinia

The oldest daughter of King Aricellus, she is most known for her strong independent streak. Her lovely disposition, with a backbone of steel, have made her a darling to other women in the kingdom. She caused quite the problem for the kingdom when she was to be married to the king of a neighboring kingdom to secure peace, but refused to leave her father's palace. Strong-willed and stubborn make her tough for anyone to control. She still remembers when her father was a minor officer, and she was a favorite among the soldiers who played games with her in the camp. Aelinia's intelligence, having studied under several notable tutors, has only reinforced her resistance to the "typical role" of royal women in society.

Princess Cassia

The middle daughter of the king and queen, she loves the finer things. Dressing in her royal robes, attending fancy events, and riding in the royal procession give her such joy. Seemingly much more affable and controllable than her sister, Aelinia, Cassia loves the attention that her dresses and beauty bestow. Prominent merchants and garment designers throughout the realm often design custom dresses just for her. In her time off from royal duties, she enjoys gardening and playing with animals.

Princess Valentina




The youngest daughter, and youngest child, of the king & queen, Valentina has always been carefree, happy, and trusting. Because of her charming and outgoing personality, the royal family has used her on goodwill missions, allowing her to travel the empire. Treated as a child by her sisters, she is eager to prove that she is a woman worthy of respect. When not searching for her future prince, you'll find Valentina practicing her singing.



Kaylan




As the only child of General Nicabar, Kaylan was raised in the mountains of the kingdom. Intelligent and patient, Kaylan is a weaver in the capital city. She was widowed when her husband was killed in battle fighting along the Aranka border. A shrewd woman who is looking to marry into a position of power, she is someone who could, for the right man, ensure that he avoids serious missteps. Her beauty is renowned, but she has found her suitors only interested in being the son-in-law of a famous general.
3DCG, Big Ass, Big Boob, Male Protagonist, Romance, Teasing
Chapter 10

1336 new renders
21 new scenes
4 new lewd scenes
40 new image gallery renders added ($10+ patrons)
Complete overhaul of the codex
Point system overhaul to prepare for future releases and branches
Code rewrite for the entire game
Code fixes to convert existing playthroughs to match the code changes (existing saves from the end of Chapters 7, 8, or 9 will work just fine; saves from other points may encounter problems.)
Assorted bug fixes
Various UI updates
Added day transition cards
In-game tutorial added
Codex tutorials added
Notification system added
Added keyboard shortcuts to bring up the codex and settings/preferences screens
New character added to love interests/harem
Full alliance system implemented
Added more detailed character information to the codex for all ladies in the game (including their measurements)
Additional characters added to codex:
Cronut
Sextus
MC
Faction information added to codex
Diplomacy section added to the codex
Typos squashed
Removed most choices during early sex scenes to improve the playing experience
Overhaul of several environments
Character model improvements
Fixed bug with forced Estrid scene, even if you rejected her
Fixed path bug with Dinah & Diana paths
Adjusted drunk Valentina scene
Added labels to lewd replay gallery items
Redesigned special image gallery
About screen redesigned

v0.6.1
35 new scenes
1400 new renders
Biographies for new characters added
Environment texture improvements
New music tracks
Several new characters
New love interests available
v0.7.1: Daikatana (case sensitive)
DOWNLOAD

Win/Linux:

You must be registered to see links

-

You must be registered to see links

-

You must be registered to see links

- - - -

Mac(v0.9.1): -

Android (v0.4.6): -

Extras: MULTI-MOD (v0.6.1)



​
Attachments
You don't have permission to view attachments. Attachments are hidden.
Last edited by a moderator: