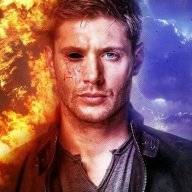 Master Uploader & 1K Donator
Onyx
Game Developer
Registered
Sep 14, 2022
1539
1,632
994
Points

0
Allow others to update?

yes
Developer Name

Basilicata
Developer Links
Version

0.57 (Ongoing)
Latest Update

Oct 31, 2023
Release Date

Dec 4, 2022
Language

English
OS

Windows
Linux
MacOS
Android
You must be registered to see attachments
Overview:
TableTop BornStar (aka TableTop PornStar) is an adult visual novel game with tabletop (dice and cards) gameplay, set in Hollywood in 1999 and its main fetish is corruption.
You control a washed-up talent agent, currently under house arrest. Confined in his office, he tries to guide Mary Jane, a young, pretty country girl who dreams of being an actress, to fame and riches. Whether he takes advantage of her or sincerely tries to help her through life is up to you.
​
2DCG, Animated, Big Ass, Corruption, Creampie, Drugs, Exhibitionism, Handjob, Harem, Humor, Lesbian, Male Protagonist, Management, Masturbation, MILF, Mobile Game, Multiple Endings, Oral Sex, Romance, Sex Toys, Sexual Harassment, Spanking, Stripping, Teasing, Trainer, Vaginal Sex, Voiced, Voyeurism
v0.48

2 new rounds – This version ends in midround 80
Introducing Xander and others like Bob Malcolm, Bella, Henry while others who initially had a minor role, now play a more important part (Miguel, Tori Brooks and Drew Sellers).
Featuring MJ's theatrical debut that depends on whether she plays Sappho or the Nymph and the outcome depends on her drama score so far.
No sex scenes (Sorry)
1 new gallery image
Added fashion days aftermath (Side story)
Minor changes in the art of the first renders in the intro plus some voiced phrases

v0.44

4 new rounds
Vixen's aftermath (if any)
Madison's storyline +1 (Different outcomes depending on past choices)
Stephanie's storyline (Side stories) +2 (4 different outcomes)
Bethany's storyline +1
MC and MJ story +2 (Depending on previous choices)
4 new gallery images
Small changes in GUI and Gallery
20 new save slots
New NVL
New bankruptcy text and images
Small changes in past renders.

v0.43 Xmas Edition

2 new rounds focused on Vixen's story with 4 different outcomes depending on decisions and MJ's character
2 new gallery images
A sex scene with a lot of animations.
Chrismas-y GUI by tofurocks
Proofread and edited up to the previous version (v0.42) by Osanaiko
Bugfixes

v0.42

7 new rounds
New Audition Sequence
Amber +4
Taylor +2 (Sappho or Nymph path). Introducing 2 new characters (Drew and Ewan)
Helen +1 (Apology or Tori Brooks advancement depending on MJ's type and actions)
Rwanda +1
Mercedes +1
Lea +1
Advancement of MC/MJ relationship event +1
4 new gallery images

Changes

Reserved MJ now has a small chance to follow the side stories (Lea, Stephanie).
New Candy's pictures
Known Bugs: 2. See Dev Notes for details

v0.41

Main story doesn't advance
2 new stories in Summer's storyline
1 new gallery image
1 new story in Gomorra Club (Introducing Bethany)
Small bugfix

0.41

This is a small update that focus on Summer's storyline. Although I really like it, I'm afraid that it doesn't advance the main story.
If you are a returning player, you can wait for 0.42 next month. It has 7 new rounds and a lot of content
DOWNLOAD
Windows/Linux​
You must be registered to see links
-
You must be registered to see links
-
You must be registered to see links
- -​
Mac​

- - - -​
Android​

- - - -​


​
Attachments
You don't have permission to view attachments. Attachments are hidden.
Last edited by a moderator: