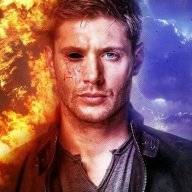 Master Uploader & 1K Donator
Onyx
Game Developer
Registered
Sep 14, 2022
1543
1,638
816
Allow others to update?

yes
Developer Name

Stick4Luck
Developer Links
Version

0.24.0 (Finished)
Latest Update

Feb 16, 2023
Release Date

Jan 31, 2021
Language

English
OS

Windows
Linux
MacOS
Android
You must be registered to see attachments
Overview
:
This is the story of a guy who met a succubus because of his excessive lust. During the kiss, he didn't realize it, he signed a contract with him and in the morning realized that he had turned into a girl. That's how his adventure began. How will he take advantage of this situation? How will he get rid of the shackles of the contract? Where will the adventure road lead him and will he want to break this contract with the succubus?
It's up to you to find out.​
3DCG , BDSM , Big Tits , Corruption , Creampie , Female Domination , Female Protagonist , Group Sex , Handjob , Interracial , Lesbian , Male Domination , Male Protagonist , Masturbation , Multiple penetration , Oral Sex , Paranormal , Sex Toys , Transformation , Vaginal Sex
v0.24.0

This is the final, voluminous update for the first part of Succubus Contract. In this update, MC will be able to choose who to spend her free time with (if she's not dating Wilson). Previously, only one option was available, Cody. But now you can spend time with Tom or Avery.

But I can't promise you that if you choose Tom, you will only spend time with him… Things can change and new people can ask to join your company…

List of changes:

235 renders.
1,900 lines of script
Tom event
Averia event
The event with the two bad guys
New characters.
small animations 4-5 pieces
Fetishes:

Blowjob in a public place
Interracial sex
Cuckold
Big boobs Averia
Peeping
Sexy mini photo shoot
Big dicks
Erotica

v0.21.0

1,400+ lines of script
217 images
Continuation of the event – threesome sex with Wilson and Leroy
Continuing event – sex with Cody
Event – homecoming in three variations
secret event
cream pie
cum in mouth
anal plug
anal sex
strapon
lesbians
aesthetics
talking on the phone during sex
cuckolding (light version)
masturbation
crossdressing

v0.19.9

1500 lines of script
201 images
New character (Wilson's best friend)
Changed text color and background (to standard)
Edited translation of version 0.15.5
Added new fetish Queen of Spides
New sex toy – anal plug
QoS-themed underwear added
Threesomes (vaginal and oral)
Sexual domination over Tom
Sex under drugs (not propaganda)
Pussy licking
Blow job
Licking MC's ass
Making a home video with Wilson and his friend
Playing with balls
Cheating in front of MC's boyfriend
Seduction
References to conversations from past versions ( a nice bonus for those who follow the plot)
Fixing some bugs and working through past storylines.
Improved functionality when selecting a character name (now you can put spaces and the maximum number of characters 30)

v0.18.8

1100+ lines of script
200 images
Female lesbian atmosphere
A little romance
Clothing Store Event
Strapon domination
Oral sex
Anal sex
New clothes (casual, swimsuit, pajamas, tracksuit, sports underwear, panties)
The event in a special outfit (only available in the Cody branch)
Webcam Event
Sex Event with Cody
You play as a guy who turns into a girl. As the story progresses, you will learn new details about his contract. But be careful with your choices, you may miss out on some characters who know a lot more about the succubus contract than the MC.

And also, with your choices, you can control all the sexual content in the game (not counting the plot-driven scenes). Thus adjusting the entire gameplay to your own preferences.
DOWNLOAD
Windows/Linux
You must be registered to see links
-
You must be registered to see links
-
You must be registered to see links
-
Android
- - -
Mac
- - - -
​
Attachments
You don't have permission to view attachments. Attachments are hidden.
Last edited by a moderator: