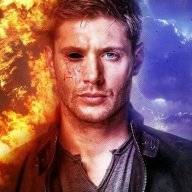 Master Uploader & 1K Donator
Onyx
Game Developer
Registered
Sep 14, 2022
1538
1,631
1,013
Points

0
Allow others to update?

yes
Developer Name

Yeda Games
Developer Links
Version

0.19 (Ongoing)
Latest Update

May 27, 2023
Release Date

Sep 30, 2022
Language

English
OS

Windows
Linux
MacOS
Android
You must be registered to see attachments
Overview:
You play as Blake Blinn, an unlucky guy who had to grow up in slums, but didn't really find his way into thug's life, and due to a series of misfortunes ended up being a maid (yes, a maid) in a rich family's house. And you decide how he's gonna deal with this situation.
The game mainly centers around your cruel and sadistic boss (or rather owner) Melinda; her naughty and enthusiastic daughter Rebecca; her business partner Samuel, a dominant and imposing person; and her friendly and lighthearted assistant Liam. And many others! In this house you'll never be alone. For better or for worse.
While the feminisation aspect of the game is unavoidable, Blake's relationships and potential fetishes can be chosen, and include both sexes, so if you're not into M\M stuff, don't be scared: there's plenty of femdom for you. As well as many other things like BDSM, petplay, netorare, bimbofication — all optional of course.
​
3DCG, Anal Sex, Blackmail, Corruption, Drugs, Female Domination, Footjob, Futa/trans, Futa/Trans Protagonist, Gay, Humiliation, Interracial, Male Domination, Male Protagonist, Mobile Game, Oral Sex, Rape, Sex Toys, Sissification, Slave, Trap, Vaginal Sex
v0.19

260k words in six days total, 975 new renders, and 173 new sprites.

v0.18

More than 290000 words, 1038 new renders not counting the backgrounds, 259 new sprites and total nine days for the story. I also recompressed the webp version, which is now significantly bigger, but its image quality is now on par with the png version. I also added music to it, which might cause some save game compatibility issues: report them, please.
DOWNLOAD
Windows/Linux​
You must be registered to see links
-
You must be registered to see links
-
You must be registered to see links
- - -
- - - -​
Mac​

- -
- - - -​
Android​

- -​

​
Attachments
You don't have permission to view attachments. Attachments are hidden.
Last edited by a moderator: