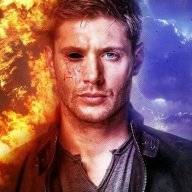 Master Uploader & 1K Donator
Onyx
Game Developer
Registered
Sep 14, 2022
1538
1,631
1,013
Points

0
Allow others to update?

yes
Developer Name

Nranchs
Developer Links
Version

1.0.0.1 (Ongoing)
Latest Update

Sep 7, 2023
Release Date

Oct 3, 2022
Language

English
OS

Windows
Linux
MacOS
You must be registered to see attachments
Overview:
They say great leaders are born, not made. You wouldn't know, you can barely afford rent, let alone rule anything. But all of that changes the day you accidentally resurrect the greatest monster guild, 15 years after its mysterious disappearance.
​
2DCG, Adventure, Anal Sex, Big Tits, Character Creation, Creampie, Drugs, Exhibitionism, Fantasy, Female Protagonist, Furry, Futa/Trans Protagonist, Group Sex, Handjob, Lesbian, Male Protagonist, Masturbation, Mind Control, Monster, Monster Girl, Multiple penetration, Multiple protagonist, Oral Sex, Pregnancy, RPG, Sex Toys, Spanking, Stripping, Tentacles, Titfuck, Turn Based Combat, Vaginal Sex, Virgin
Added a new quest, Comprehending the batty bat
Added new Primilla dialog
Added two new Primilla adult scenes
Added two new offspring species
Added a couple new icons
Added two species exclusive skills
Added three new rings
Added four rough terrain types
Added equipment details to items on map
Added various new bits of hidden loot to the map
Added midboss fight against Toeëater
Summon based enemy attacks now summon the enemies on a nearby random tile, instead of the tile the enemy is standing on
Fixed a bug where female NPCs would get pregnant with scenes using dildos etc.
Fixed game error of vaginal pregnancy.
Fixed hornspore cluster getting nonsensical pregnancy
Fixed generic NPC pregnancy portrait not showing up
Fixed max orgasms not being displayed in equipment slug
Fixed bug where multiple NPC pregnancies did not display a portrait
The movement system has been updated to allow for terrain that requires certain skills to cross
Typos have been fixed (due to the generous contributions of Aerial Mr. Jade, RadTad)
DOWNLOAD
Windows​
You must be registered to see links
-
You must be registered to see links
-
You must be registered to see links
- - - -​
Mac​

- - - - - -​


​
Attachments
You don't have permission to view attachments. Attachments are hidden.
Last edited by a moderator: