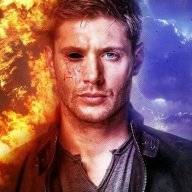 Master Uploader & 1K Donator
Onyx
Game Developer
Registered
Sep 14, 2022
1539
1,632
994
Points

0
Allow others to update?

yes
Developer Name

RareRiroRie
Developer Links
Version

0.4.5 (Ongoing)
Latest Update

Jul 8, 2023
Release Date

Oct 1, 2022
Language

English
OS

Windows
You must be registered to see attachments
Overview
:
Follow Rina on an adventure through a magical world. After being accepted to study magical elements, Rina finds herself in a precarious situation, monsters long dormant have started causing trouble yet again. She will have to battle her way through various enemies, gain friends and foes alike. And hone her skills as an elementalist. On her journey to uncover secrets of the recent monster activity, she will have to often get physical…
​
2DCG, Ahegao, Big Tits, Corruption, Creampie, Exhibitionism, Female Protagonist, Groping, Rape, RPG, School Setting, Sexual Harassment, Spanking, Teasing, Vaginal Sex
0.4.5

New scenes:

Ghund
Don Keyhoof
gob combat titty

0.4.3B

Another year, another update.
Things added:

Ghund scene
Don Keyhoof scene
Bubbles for things you can do – but as I've found out rn they dont always appear when they should. Old grinders know where to go and what to do anyhow.
And I guess that's it. After this it's the start of proper sex scenes. Hope you like the Don Keyhoof new scene since I actually tried to upgrade the colour palette, so things should be deeper and pop out more now. And I intend on going with that style forward.

There's so much work to be done polish wise etc. I will try to offload that on certain discord guy who unwillingly volunteered under pressure to help me with shit. Little does he know, I will try to make him do as much as possible.

0.4B

Added:

Rina coomlick
Combat Lewds (hj and bj so far, more to come)
Parallax maps (just a few maps so far, more to come)
ORE mission 2
Unicorn job
Worg scene 2 (prep scene as a trigger for future stuff)
Reworked classes (Jobs will be done one by one in upcoming updates)
General Polish
Alright, turns out that the more time to work on a thing doesn't mean more work done a thing, so I will do 45d updates again, tho the upcoming one will get pushed back because I am gonna do the classic Patreon/Substar milking stuff – 3weeks ahead for big patrons, 2 week for mid, 1 week for smart patrons. Is that all I wanted to say?… I am sure more will hit me later, no need to put it here. Hopefully it's more playable now after the little bit of polish it received. Ty for playing. lmk about bugs, tho this time I didn't playtest it alone – so I am not the only one responsible for once.
DOWNLOAD
Windows​
You must be registered to see links
-
You must be registered to see links
-
You must be registered to see links
- -​


​
Attachments
You don't have permission to view attachments. Attachments are hidden.
Last edited by a moderator: