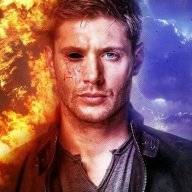 Master Uploader & 1K Donator
Onyx
Game Developer
Registered
Sep 14, 2022
1539
1,632
994
Points

0
Allow others to update?

yes
Developer Name

Neroh Games
Developer Links
Version

0.2.0 (Abandoned)
Latest Update

Sep 30, 2022
Release Date

Sep 30, 2022
Language

English
OS

Windows
You must be registered to see attachments
Overview:
The story focuses on Eva, Karen and Nicole's new life; three sisters who are also triplets. All of them 19 years old, however, for a matter of minutes the oldest of them is Eva, followed by Karen and finally the youngest is Nicole. After the death of their parents in an accident, they have no choice but to move and start looking for work to pay for their day to day life from now on. It is precisely here where this video game is located, where we must play as Eva, Karen and Nicole to get daily sustenance. However, it will not be as easy as they think, and they have no idea that the town where they have moved is famous for having a very "perverted" population. This is how day by day we will help the sisters to be included in this new home and in these new… "customs".
​
3D Game, 3DCG, Animated, Big Ass, Exhibitionism, Female Protagonist, Multiple protagonist, Sandbox, Vaginal Sex
DOWNLOAD
Windows​
You must be registered to see links
-
You must be registered to see links
-
You must be registered to see links
-​


​
Attachments
You don't have permission to view attachments. Attachments are hidden.
Last edited by a moderator: