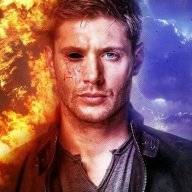 Master Uploader & 1K Donator
Onyx
Game Developer
Registered
Sep 14, 2022
1538
1,631
1,013
Points

0
Allow others to update?

yes
Developer Name

SheepyWorksGames
Developer Links
Version

1.0 (Ongoing)
Latest Update

Apr 10, 2023
Release Date

Sep 29, 2022
Language

English
OS

Windows
Linux
MacOS
You must be registered to see attachments
Overview:
You play as a girl named Chloe. Who, despite her best efforts can't seem to catch a break.
That is until one day she receives an invitation for a job interview.
She will be building relationships with her co-workers and trying to change he life around for the better.
Your choices will determine whether or not her life changes for the better or worse.
​
3DCG, Big Ass, Big Tits, Female Protagonist, Futa/trans, Handjob, Lesbian, Masturbation, Oral Sex, Vaginal Sex
v1.0

Added the remaining four endings to the game
Fixed a few grammar errors and well as a few more bugs
I hope you all enjoyed playing my game. I know it wasn't perfect, but I'm proud of where I ended up for my first attempt at anything like this.
I know I keep saying it but thank you from the bottom of my heart for supporting me while I created this.
Thank you all so much!

v0.7.0

4 new days (2 for Ash's route and 2 for Emily's route)
8 new h-scenes
Fixed some grammar and other mistakes in some older scenes
DOWNLOAD
Windows​
You must be registered to see links
-
You must be registered to see links
-
You must be registered to see links
-​


​
Attachments
You don't have permission to view attachments. Attachments are hidden.
Last edited by a moderator: