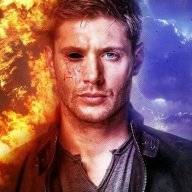 Master Uploader & 1K Donator
Onyx
Game Developer
Registered
Sep 14, 2022
1543
1,637
830
Allow others to update?

yes
Developer Name

Lavey
Developer Links
Version

0.4.7 (Ongoing)
Latest Update

Jun 12, 2023
Release Date

Jul 1, 2021
Language

English
OS

Windows
You must be registered to see attachments
Overview
:
In The Nekomancer, you'll be fucking fighting a vast roster of hardend combatants, such as a Silme monstrosities, Buff hell hound women, Ugly bastard Cult men, Furious Futanari, Voluptuous Centaur, Slippery snake Bois, Hellish horses and feral wolfs~​
2D Game, 2DCG, Adventure, Anal Sex, Combat, Creampie, Futa/trans, Gay, Male Protagonist, Oral Sex, Tentacles, Trap, Vaginal Sex
v0.4.7

Please to announce an update for Nekomancer, The Ho0ter update!

Essentially I've added a Femboy ho0ters mini game, where you dash and deliver drinks to customers while wearing a skimpy outfit, (even thou your outfit is already skimpy)

your goal is to simply deliver drinks, gain as many tips as you can within the time limit!
While delivering drinks there is a chance for getting Tips, and a chance of randomly getting your butt slapped, with additional tip for it~
Customers will get frisky with each drink received, and want to do more, the reward is bigger tips if you allow it
If this happens too many times your horny meter will be maxed out, which will prompt you to c00m yourself!
The Mini game is accessible in a new location within the Town, The Gates to the town are now open, but the town itself is only limited to one main room. (mostly because no other content in the rest of the town) from here you can find the Bar, going into the Bar you'll find some NPCs to chat with. and Melanie, a pink haired Femboy bar maid who'll introduce himself and talk about the bar, and offer you a small position! after the conversation ends, talk to him again and he'll ask if you wanna start~ and away you go!

This portion includes 4 semi animated lewd loops,

Butt slap loop
Bulge rub loop
Ass squeeze loop
Cumming in pants loop
The mini game is mostly for some fun, and a way to grind for coins, which is now a thing in the game, which obviously will be used later in a store, but for the moment have no other purpose.

More stuff will be added to the Town with each new build, and more of the town will be accessible.
DOWNLOAD
Windows
You must be registered to see links
-
You must be registered to see links
-
You must be registered to see links
-
​
Attachments
You don't have permission to view attachments. Attachments are hidden.
Last edited by a moderator: