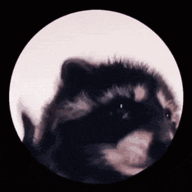 Nobody Knows
Staff member
Head-Mod
Ruby
Game Developer
Registered
Apr 23, 2022
161
891
1,459
Allow others to update?

yes
Developer Name

CNSAM
Developer Links
Version

v0.08
Latest Update

Oct 26, 2022
Release Date

Aug 19, 2022
Language

English
OS

Windows
Linux
MacOS
Android
You must be registered to see attachments
Overview:
LOST HOPE is a science fantasy game /visual novel. The story goes between two parallel worlds.
One of the world is dystopian, futuristic, and other is identical to the earth.
In my story, choices made by MC affect the surrounding people. Like how they react to him, how they receive his interaction, etc.

I write storyline based on the rumor that there is a planet called
You must be registered to see links
. (click on it to know more)
The entire story is based on earth's destruction.
Here we jump to MC's point of view
In his point of view, He knew nothing about a planet called
You must be registered to see links
. or Planet's destruction, but the sci-fi dudes kidnapped someone personal to him
Maybe these both girls, on left Priscilla and on right Violet, are personal to him.
The more you know want to know about these sci-fi dudes, wait for future versions.
3dcg big ass big tits graphic violence groping harem lesbian male protagonist mobile game oral sex romance school setting sex toys teasing vaginal sex
v0.07
1. Corrected the most of the English as much as I can.
2. cleared out the bugs in v0.06
3. Changed the story line a little. To know what is that, just delete the save folder.
4. Changed some model looks.
5. UI CHANGES.

v0.06
N/A

v0.032
1. English and UI changes.
2. Added gallery pics of Priscilla, Violet, Ciri, Mysti and Lucy. Total 7 I think, may be more!
3. Priscilla sex animation extended, added 2 animations for that scene.
4. little of plot changes in Ciri story line.
5. Thanks to @csbond2#9792 for helping me on Ciri and Lucy gallery pics and thanks to @andyarmageddon#3342 , for helping on the English patch.
6. Removed choice bugs and minor bug fixes

v0.032
N/A

v0.02
well guys, this version is totally based on character introductions and story plot.
well 0.02% of the story is covered in this version.
For main menu screens. There is a lot of work to do and my game is still in beta stage. So be with it for now. Maybe I'll change in future versions.
and sex scenes are one hand job scene with girl...
accidental boob press.
kiss scene.

v0.01
first release
DOWNLOAD
Win/Linux
:

You must be registered to see links

- - - -
Mac: - - - -
Android (v0.06): - - -
Other:
COMPRESSED*
Original: 1.0 GiB

HQ PC Size: 446.5 MiB
LQ PC Size: 247.4 MiB

HQ Mac Size: 405.3 MiB
LQ Mac Size: 206.4 MiB
Extras:
Walkthrough Mod 0.8:
-
Android with WT mod:
This unofficial port/version is not released by the developer, download at your own risk.
(

if it gives you a .zip, just rename it as .apk

) -
* This port/version is unofficial and is not released by the developer. Download at your own risk!
​
Attachments
You don't have permission to view attachments. Attachments are hidden.
Last edited by a moderator: