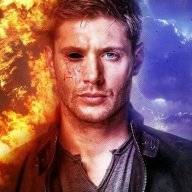 Master Uploader & 1K Donator
Onyx
Game Developer
Registered
Sep 14, 2022
1538
1,631
1,013
Points

0
Allow others to update?

yes
Developer Name

EccmA417
Developer Links
Version

Beta.0.8.6.1.1 (Ongoing)
Latest Update

Nov 21, 2023
Release Date

Oct 1, 2022
Language

English
OS

Windows
You must be registered to see attachments
Overview:
Cold… Grim… Unforgiving… Deadly… This is the world of LonaRPG.
Play the story of a young woman named Lona, who must survive in this gothic and cruel world.
Explore a grimdark, twisted, and open world where one little mistake can cost Lona her life…
Can you help Lona survive? (And protect her smile?)
Any discussion or comments involving politics will be deleted.
​
2D Game, 2DCG, Adventure, Anal Sex, Animated, Bestiality, Combat, Creampie, Fantasy, Female Protagonist, Graphic Violence, Monster, Oral Sex, Pregnancy, Prostitution, Rape, RPG, Sandbox, Scat, Slave, Urination, Vaginal Sex, Virgin
LonaRPG.Beta.0.8.3.0.1

N/A

LonaRPG.Beta.0.8.1.1

fixed, InputDelay now wont work if events with @direction_fix.(ex:camera)
fixed, some more victimBasicMove route fix.

v0.7.7.1

N/A

v0.7.6.3

fixed, autoPeePoo when sleep fix in 0761 is temporary rollback because i feels annoyed.(pee can still trigger by WeakBladder)
fixed, Overevent stun stuck the game when player is in overmap.
fixed, overevent PeePoo, milk, vomit cause 1 sec stun.(actually add in 0761, but i forgot put this in log)(test)

Changes made in v0.7.6.0 below:
DOWNLOAD
Windows
You must be registered to see links
-
You must be registered to see links
-
You must be registered to see links
- - - -
Other
​
Attachments
You don't have permission to view attachments. Attachments are hidden.
Last edited by a moderator: