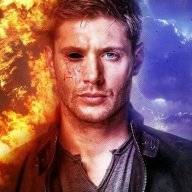 Master Uploader & 1K Donator
Onyx
Game Developer
Registered
Sep 14, 2022
1538
1,631
1,013
Points

0
Allow others to update?

yes
Developer Name

Lumari
Developer Links
Version

1.1 (Ongoing)
Latest Update

Jun 6, 2023
Release Date

Oct 9, 2022
Language

English
OS

Windows
Linux
MacOS
Android
You must be registered to see attachments
Overview:
As the main protagonist awakens after an incident, she notices that she can't go back home anymore.
She meets a strange girl named Rumi and decides to travel with her together.
Without any knowledge of the world, she starts her long journey and soon beginns to understand, how horrible this world can be.
​
3DCG, Corruption, Creampie, Drugs, Fantasy, Female Protagonist, Futa/trans, Graphic Violence, Group Sex, Lactation, Lesbian, Masturbation, Mind Control, Monster, Monster Girl, Multiple Endings, NTR, Oral Sex, Pregnancy, Rape, Romance, School Setting, Sex Toys, Slave, Urination, Vaginal Sex
v1.1

New:

a couple lines of new dialogue. (mostly in preperation for things happening outside of the game so nothing relevant for now.)
Easy route mode:
The game no longer checks for stats and just asks if you want a specific ending once it triggers.
Main route mode:
The game has 0 choices and follows the true/intended path with the "revolution" ending replaced by the True end
(I also included a skip stop at the point in which the true end starts for those who just want to skip through to see the true end.)
Both game mode unlock after beating the game for the first time (after the credits)
To activate either mode start a new game. You'll get asked if you want easy mode and after that if you want the main path mode. (Answering no to both just starts a normal new game)

changes:

Adjusted some ending conditions~
True end easier to get~

v1.0

New:

~657 new renders
~20k new words
Normal ending
True ending
-updated kp2 demo (unlocked after getting the true ending)
fixes:

changed all ending replays, gallery replays and demo replays into simple calls to fix the screen transitions.
(Before this change the quick menu disapeared between every new render. Now it looks like it is in the normal game)
A warning though: Watching a h-event or ending while playing will kick you back into the main menu once the scene is finished so save before starting one.
-android version shows the right version number now

v0.7

New:

422 new render (3.771 total)
20k new words
Added some flags that will get carried over into Keepers 2~
Bonus folder poll: Miru, yuiko, Irina and hikari lewds (new versions and miru female only version.)
Bonus folder: Bdsm stuff cuz the bad end got cut from the game.
changes:

first QTE timer is now 0.85 instead of 0.75
Ending 24 is now available for all paths
Added hide GUI button for android
changed 1 render in v0.3b because a model changed slightly
Added a bit of dialogue in v0.3b to make something slightly more clear.

v0.6b

New:

363 renders (3.350 renders total)
20k new words
3 new bad endings (1 of them with 2 variations)
last stat check for a bad ending. (I was generous with the check this time. You'll get a couple of new opportunities to gain stats and one to lose a lot so it's possible to get the ending if your stats are somewhat good)
Bonus folder poll:

Rumi x multiple Hikari lewds
Special couple lewds (includes futanari. (And I'll use younger versions cuz reasons ;3))

v0.6a

Misc:

small GUI update
combined images to reduce file numbers (you can't switch the old renders with the reworked ones anymore.)
added android version (Didn't test it on actual hardware but it should work. There could be problems on small screens though. I tested it on blue stacks and it works fine there.)

New:

366 new renders (2.987 total)
20k new words (~200k total)
new bad ending (1h-event)
2new h-events inside the main story
Bonus folder polls:

POV's From old h-events
normal and battle outfits for kp2's school teams. (Small changes will probably be made for some characters until kp2's release.)
pre v0.1 stuff. Warning bad renders ahead! (Everyone started small :3)
Regarding the romance route: This game is NOT focused on a lovely lesbian relationship between the MC and Rumi. I have to make this clear because there was a big discussion with a lot of missunderstanding about that. Hikari and Rumi are a cute couple but: They won't be heavily invested in their relationship and outside of bad endings and big plot points there won't be any heavy focus on their relationship~ In short: Their relationship only is mentioned if it matters to the story.

I am aware that this update (v0.5a) will lead to a lot of shitstorm against me but this was planned from the very begining. If you want to tell me your opinion on this update then do it in a normal/mature way. Otherwise (this means if you just trashtalk) I won't react to it.

English is not my native language so expect some typos and grammar mistakes here and there. Because it wasn't clear enough: This game focuses on femdom, rape, mindbreak, futanari and corruption. The story of this game is a big drama and will feature a lot of dark and depressing things later on. If you have personal problems with such things then you should probably stay away from this game. This is NOT a vanilla lesbian love story~
DOWNLOAD
Windows/Linux
You must be registered to see links
-
You must be registered to see links
-
You must be registered to see links
Mac
- -
Android
- -
​
Attachments
You don't have permission to view attachments. Attachments are hidden.
Last edited by a moderator: