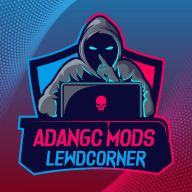 Ren'Py Games Modder
Registered
Apr 24, 2022
17
23
43
Points

0
Allow others to update?

yes
Developer Name

Veronicaperv
Developer Links
Version

0.6 (Ongoing)
Latest Update

Sep 14, 2023
Release Date

Nov 18, 2020
Language

English
OS

Windows
Linux
MacOS
Android
You must be registered to see attachments
Overview:
You take the role of a young security guard, who gets all tangled in the messy mafia life.
You have lived a wicked life so far but have a past that you want to get rid of.
The daughter of your boss is head over heels for you while there are people in powerful positions that want to destroy you and your loved ones.
Dive in and explore what's stored for you in the bucket of fortune.​
3dcg, anal sex, animated, bdsm, big ass, big tits, creampie, group sex, handjob, harem, lesbian, male protagonist, masturbation, milf, mobile game, oral sex, pov, teasing, vaginal sex, virgin, voyeurism
v0.6

9 scenes
318 renders
2 animations
Added a menu music

v0.5

7 scenes
364 renders
4 animations
1 new character

v0.4

6 scenes
269 renders
2 animations
2 new characters

0.3:

What's new :
7 scenes
300 new renders
3 new characters

0.2:

7 scenes
254 renders
6 animations
3 new characters

0.1:

12 scenes
673 renders
4 animations
12 characters
DOWNLOAD
Windows/Linux:
You must be registered to see links
-
You must be registered to see links
-
You must be registered to see links
- -
Mac:
- - - -
Android: (0.5)
- - - -
Extra: (0.5)
Walkthrough mod
​
Attachments
You don't have permission to view attachments. Attachments are hidden.
Last edited by a moderator: