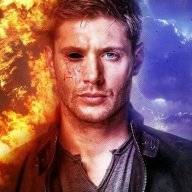 Master Uploader & 1K Donator
Onyx
Game Developer
Registered
Sep 14, 2022
1539
1,632
994
Points

0
Allow others to update?

yes
Developer Name

Tuxedo Jay
Developer Links
Version

1.0 (Finished)
Latest Update

Oct 15, 2023
Release Date

Sep 20, 2022
Language

English
OS

Windows
Linux
MacOS
Android
You must be registered to see attachments
Overview:
Is It Wrong That I Have a Thing For My Teacher? is an adult visual novel where you get the opportunity to have sexy time with your beautiful teacher..
You play as a young, healthy student trapped in after-school classes with the very attractive homeroom teacher, Ms. Sato. Every student dreams of the possibility of having one night with her and you happen to wind up with the golden opportunity.​
2dcg, anal sex, dating sim, groping, male protagonist, milf, mobile game, multiple endings, oral sex, school setting, titfuck, vaginal sex
v1.0

- Added gallery for sex scenes
- Added reading classmate's journal for part 2
- Added new CG intro for Yoshino in the teacher's lounge
- Updated all current cumshots with more realistic cum
- Added 2 new Sato CGs
- New Yoshino Sprite
- Foreplay scenes are now optional (Choose your own kink)
- Choose one sex position to end the story
- Both positions have one cumshot ending each (will add more cumshots overtime)
- Added x-ray shots
- 3 different Sato endings depending on your kink that will affect part 2
- Added a secret Ending

v0.44

- Added 6 new animations (missionary scenes)

v0.43b

- Added 5 new foreplay animations to fill out the game more
- Updated body sweat on Ms. Sato (I'll be adding more c*mshots soon)

v0.42

- Added 5 new animations
- All animations include happy endings
- Added new SFX
- Added a new UI for the animation scenes

v0.41

- 2 new introduction CG's for Sato and Yoshino
- Classroom fantasy CG with 10 variations
- 3 new animations
- 3 new bondage photos on Sato's laptop and updated the original 3 photos
- You can now peek in while Yoshino is "disciplining" Sato in the teacher's lounge (8 CG's)
- Added x-ray option to some scenes
- Added SFX
- Dialogue corrections
- Removed and updated some sprites
- Changed around some code to make new versions easier to implement

v0.40

N/A
CHARACTERS

MS. SATO
The alluring homeroom teacher that every male student has their eye on. No one ever misses her class and it's clear to know why. She's stern, serious, strict, and has a low tolerance for BS. Your goal of this game is to turn this super serious woman into your sexual plaything.

MRS. YOSHINO
The mysterious principal of the school, Mrs. Yoshino. Married and lovely and you know her husband is the happiest man on earth but there's a peculiar aura about her. Continue looking throughout the school to answer any questions you may have.

Gameplay:

-Visual Novel story progression
-Sandbox Inspired
-Anime art style
-High quality CG's
-40+ Unique sex images
-Created with Ren'Py

Full Game Features:

-Multiple choices and endings
-Fully animated sex scenes
-Side stories in addition to main story
-Multiple characters throughout the school
-Dating Sim mechanic
-Upcoming DLC

The type of content that currently exists in the game:

-Vaginal sex
-Titjob
-Oral sex
-Anal play
DOWNLOAD
Windows
You must be registered to see links
-
You must be registered to see links
-
You must be registered to see links
- -
Mac
- - - -
Android
- - - -
Linux
- - - -
​
Attachments
You don't have permission to view attachments. Attachments are hidden.
Last edited by a moderator: