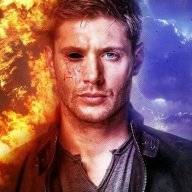 Master Uploader & 1K Donator
Onyx
Game Developer
Registered
Sep 14, 2022
1543
1,637
830
Allow others to update?

yes
Developer Name

Koyot Genius
Developer Links
Version

0.2.95a (Ongoing)
Latest Update

Aug 10, 2023
Release Date

Sep 30, 2022
Language

English
OS

Windows
Linux
MacOS
Android
You must be registered to see attachments
Overview
:
One day while training with your sensei, two women arrive and kidnap you and your sensei, now you go explore different zones, have adventure, trying to rescue her and fighting evil empresses along the way…
​
3DCG, Adventure, BDSM, Big Tits, Fantasy, Female Domination, Humiliation, Male Protagonist, Masturbation, MILF, Oral Sex, Sandbox, Slave, Teasing
v0.2.95 Alpha

N/A

v0.2.9

N/A

v0.2.6

N/A

v0.2.5

new content with dahlia
few minor changes


v0.2.4 Alpha

Minigames – removed penalty reset, added help screen on meditation, added keyboard support(space).
Kaylee day loop options added
Refuse Kaylee storyline – option to change storyline
Battle Kaylee before and after scenes changed, added story if u "win".

v0.2.1 Alpha

day two catherine.
Fixed some spelling errors compared to yesterday version, some small changes.
Replay gallery was/is not 100% functional, latest gallery is, but have to fix rest based on latest model, probably in next update…
DOWNLOAD
Windows/Linux​
You must be registered to see links
-
You must be registered to see links
-
You must be registered to see links
- -​
Mac​

- - - -​
Android (v2.5)​

- - - -​


​
Attachments
You don't have permission to view attachments. Attachments are hidden.
Last edited by a moderator: