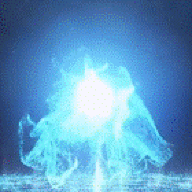 Active Recruit
Game Developer
Allow others to update?

yes
Developer Name

Neko-Hime
Developer Links
Version

Pt 2 v0.12
Latest Update

May 25, 2023
Release Date

Jun 6, 2022
Language

English
OS

Windows
Linux
MacOS
Android
You must be registered to see attachments
Overview
:
This is the story of a boy who no longer appreciates life, after which his father sent him from private school to public, everything just changed for him. As a result, he is bullied by his classmates, his grades are so bad that even his future is in danger, and he is constantly skipping school. The only people who get along with him are his friends and girlfriend who, like him, have no interest in school and share the same views. One day, when his life is slowly but surely improving, something strange happens, time stands still, the sun doesn't set anymore and night never falls. Everyone is in a kind of Stasys and can't move anymore, except you.
Is a time of complete loneliness beginning now or is there someone who is to blame for this?
Why wasn't he put to Stasys?
and above all, are there others who can move?
Decide how your path should look like, but be careful ..
all decisions have consequences and these will change your life sooner or later.
For good deeds you get good karma, for bad deeds of course you get bad karma, so be careful how much karma you collect or not until your path moves in different directions.
3DCG, Male protagonist, Adventure, Animated, Big ass, Big tits, Creampie, Futa/trans, Gay (avoidable), Harem, Incest, Loli (avoidable), Masturbation, MILF, Oral sex, Paranormal, Romance, Sci-fi, Teasing, Vaginal sex, Virgin
Part 2 V0.10 (Event with Cindy and Ariana + Analia and Cherina)
Story: 11820 Words
Render: 568
Scenes: 26
Events: 8
Animations: 16
v0.90
Evelyn, Ashley, Elise + Penelope, Marlene and Elizabeth
v0.80
Melanie & Chelsea
v0.60
Bugfixes, story change and 1 smal Event at the end of the Asian Path
otherwise No new Vanilla Content, you have to wait until V0.70
v0.3.1
Words:
12170
Scenes:
46
Render: 587
Animations: 51 (around 3K Render)

v0.2.1 - Xmas
Part 1 - Main Story
Words: 2665
Render: 137
Animations: 3
Part 2 - Household Event
Words: 16000 Finished
Render: 772
Animations: 40
v0.1.1
Added the Christmas Special
(Attention, you need to download the new game version to activate the christmas tree in the main menu)
(There is no new story content, only the xmas special)
Ch6 P2 v0.1
Chapter VI - Tempus Fugit
24700 words
1335 renders in 25 events with 50 scenes
41 animations
2 new characters
8 new + 27 updated characters for the Gallery
Ch 5 v0.40 Fixed
Fixed a Bug for Vanilla Player
Chapter V - Clarior Ex Tenebris
Main Story: 2060
Side Story: 22281
Render: 1338
Scenes: 46
Events: 12
Animations: 15
v0.1
Initial Release
1560 Renders in 65 Scenes
This new VN is focused on each Character, you can decide with which you want to start a Romance or get them all or nobody?
And it's a slow Progress Story, idk how many Chapters I make but be sure, this Project would be bigger as everything and much more Slice of Life.
DOWNLOAD
Win/Linux
:
You must be registered to see links
-
You must be registered to see links
-
You must be registered to see links
-
Mac
: - - -
Android
: - - -
Christmas Special
Win/Linux:
-
Mac:
Win/Linux: - - -
Mac: - -
COMPRESSED
Win/Linux(3.8 GB GB/ 1.17 GB)
NOTE: DONTCENSOR DOES NOT HAVE PART 2 FOR PC
Uncensor Patch:
-
Extras
:
Part 1:
-
Part 2
:​
Last edited by a moderator: