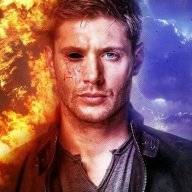 Master Uploader & 1K Donator
Onyx
Game Developer
Registered
Sep 14, 2022
1538
1,631
1,013
Points

0
Allow others to update?

yes
Developer Name

Crazybat
Developer Links
Version

2.7 (Ongoing)
Latest Update

Oct 1, 2023
Release Date

Oct 1, 2022
Language

English
OS

Windows
You must be registered to see attachments
Overview:
You play an 18 year old girl named May who has a mother, step-father, step-brother, and an older sister. She needs to get a job, attend college, and either become more corrupt or remain pure. Unfortunately, you are in charge of her decisions.
​
3DCG, Anal Sex, Animated, Corruption, Exhibitionism, Female Protagonist, Group Sex, Handjob, Incest, Interracial, Lesbian, Masturbation, Oral Sex, School Setting, Sex Toys, Stripping, Titfuck, Urination, Vaginal Sex, Virgin
V2.7

Release2.7 contains about 6710 CG (~300 CG have been added in 2.7)
Two new options have been added to the Webcam event with her sister that was added in V2.6.
The 2nd new option contains two diffrent endings for those with a certain fetish enabled.
(You'll have to see the first ending, with the fetish enabled, to unlock the 2nd fetish enabled ending)

Added a "Final" event for the Promoters job. (unlocks at 47 corruption or higher plus all the previous promoter jobs done.)
(This event has 4 variants. Including piercing, butt plug or without any)
Changes:

The promoter job will now also lower May's shame until it has reached 80. Allow for faster progress at the very earlier stages of the game.
Added a quest log entry for the "Special" event with Mike at the clothing store.
(It won't be added if you've seen the event already!)
Fixes:

Made some changes to the transfer points inside the photo studio so people using a mouse won't get stuck on the blinking circle and have to switch to the arrow keys to move again.

v2.6.1

- Small spying event on (step)brother at night.(CG and idea for this event came from JonhyBoi77!)
Has 3 variants (random) based on unlocked events.
May need to wear the miniskirt + top.
- The mini event talking to the lifeguard while during sunbathing event has been added to the recollection room.
- All 3 parts of the event with the girl at the beach have been added to the recollection room. (You'll need to have seen part3 for it to unlock!)

v2.6

Release2.6 contains about 6410 CG (~310 CG have been added in 2.6)
A new swimsuit added for the sunbathing event at the beach (Buy it at the store)
It has two variants. (Shaved or non-Shaved) and some additional optional parts depending on certain stats.
Added several mini events with npc's around the beach.
3 for the new swimsuit. Comes with bush/no bush variants.
(One of those will require you to talk to the npc 3 times at the right time to see everything)
3 small NPC interaction events while wearing the sexy swimsuit.
Added a new event at the clothing store (35+ cor required)
Added new webcam event.
Added plugged variants for both outfit at the clothing store job. Also made some minor dialog changes.
Added plugged variant for the job a the library.
Changes:

Made some changes to the sun bathing events so hopefully people won't end up getting stuck on the beach anymore.
I removed the barrier around the beach when sun bathing. Players can now move around the whole beach area.
Player won't be able to enter every building tho.
replaced 1 CG and added one Cg for the toilet scene at college for the first outfit.
replace 7 CG of the first exhibitionist contest event.
Mouse users will now also be able to interact with the npc at the gym directly.
Added server al tags for npc's for mouse users.
When hovering over certain Npc's icon will change to show you can interact with them.
Changed name of the lifeguard to Ryan.
Added some more status lines in the menu.
Should now always display a status line (Based on May's shame level.)
Fixes:

Fixed picture not cleared properly after event with headmaster when saying no. (only non-pierced variant)
The 4th nurse event will no longer trigger until may has shaved herself.
The third nurse event won't trigger during the cheerleader try-outs anymore making players get stuck inside college.

Release 2.5 is here!

Changes/improvements:

Added 2 more point to move between City Central and City east.
Added/changed some minor dialog when interacting with npc's in City Central map wearing the skimpy outfit.
Up to 14000 Lines of text have been checked for spelling/typo's and corrected by Living in a lewd world!
A big thanks to Living in a lewd world for this major effort!

Another big thank you goes out to nuqqur who created a script in ruby to replace all the old lines with the new corrected lines! Without the help they offered voluntary to me I would have taken me a long time to get all those pesky typo's/ errors / Grammar mistakes fixed.

I did some testing and everything seems to work fine.
However there is a small chance some text that got replaced might lead to a crash in a certain line.
I've added a complete backup of the old date files inside the data folder called backup org 2.5.
If you run into any crashes that you may think are related to this you can just unpack the data.7z 7zipfile inside backup org 2.5 org folder into the directory to see if that fixes the issue.
And if you could let me know where is crashes that would be great too of course.

V2.4

Added
Release2.4 contains about 5740 CG (~340 CG have been added in 2.4)
New event with the headmaster.
New event with her mother in the morning. (Weekend only)
2 Variants. Each variant has a pierced/non-pierced variant.
repeat at least once to unlock a new option.
New event at House of pleasures. (2 Variants. Pierced variant can only be seen after having the scene first once.)
Added "plugged" variant of the 1st job at the beach cafe.
Reworked Pink dildo masturbate events.
Now has 4 variants total. Pieced/non-pierced + Plugged variant.
Added "plugged" variant of the 5th Fliers stage event(s). (Skimpy sailor suite)
"plugged" variant of the small beach vent event has been added. (Thanks to JonhyBoi77 for creating the CG!)
A variant of the park bench exposure event for the latest outfit has been added. (Thanks to JonhyBoi77 for creating the CG!)
DOWNLOAD
Windows:
You must be registered to see links
-
You must be registered to see links
-
You must be registered to see links
-
​
Attachments
You don't have permission to view attachments. Attachments are hidden.
Last edited by a moderator: