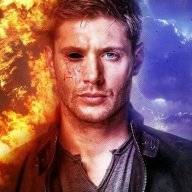 Master Uploader & 1K Donator
Onyx
Game Developer
Registered
Sep 14, 2022
1539
1,632
994
Points

0
Allow others to update?

yes
Developer Name

Old Owl
Developer Links
Version

0.4.0 (Ongoing)
Latest Update

Mar 6, 2023
Release Date

Sep 5, 2022
OS

Windows
MacOS
You must be registered to see attachments
Overview
:
Chronicles of Forgotten Tears, narrates the events that unfold in a fantasy world populated by humans, elves, dwarves, orcs and many other magical creatures, where wizards from their towers plot to overthrow kingdoms and arch-clerics march to flush out evil in every corner of the lands of Vaegoth.
You are a young peasant. You live in a remote region of a vast kingdom on an ancient farm run by your mother.
Everything goes on as usual when your life is turned upside down by a terrible event. You decide to set out on a long journey in search of your origins.
Your father, in fact, was the powerful wizard Welling, who was murdered under mysterious circumstances.
The Chronicles of Forgotten Tears is an adventure that takes place in different places and times, MC will get to know dozens of characters, all with their own history and backgrounds.
You will have to make important decisions in order to achieve your goals. Nothing is already written; every choice will change the story significantly.
You will have to fight, and you will be able to do so thanks to a sophisticated card game.
But most of all, you will have to interact with the many girls you will meet in your adventures, woo them and, if you are up to their standards (or if they are up to yours), you will be able to live a story with them.
​
Adventure , Anal Sex , Animated , Cheating , Combat , Fantasy , Humor , Male Protagonist , Oral Sex , Romance , Sandbox , Teasing , Vaginal Sex
v0.4.0

This version has the introduction and first chapter.

reworked the images of the first scenes;
implemented BGM and sound effects throughout the game;
added new scenes at the inn to deepen the relationship with Ashana, Olimpia, Agata;
added new cards were to make the combat more interesting;
implemented a forge system (it allows players to fuse cards into a more powerful one);
added visual and sound effects to enhance the experience of combat;
implemented a function to skip fights (found in the settings of the combat screen);
worked on a dating mechanic that rates how the encounter with the girl went;
added a map where is possible to track MC's journey throughout the story;
added a "stats" section, showing MC's Health points, Mana and Gold;
implemented shops were new cards can be purchased;
removed the "time limit" and blocks in the first chapter (now, you should be able to play all of its content; MC embarks on the ship after completing all quests);
worked on a quest log to keep track of quests (helping with the active ones and keeping track of the completed ones).
DOWNLOAD
Windows​
You must be registered to see links
-
You must be registered to see links
-
You must be registered to see links
- -​
Mac​

- -​
​


​
Attachments
You don't have permission to view attachments. Attachments are hidden.
Last edited by a moderator: