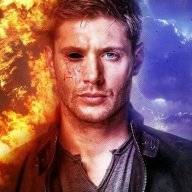 Master Uploader & 1K Donator
Onyx
Game Developer
Registered
Sep 14, 2022
1543
1,638
823
Allow others to update?

yes
Developer Name

Iris Candy
Developer Links
Version

0.7 (Ongoing)
Latest Update

Mar 19, 2023
Release Date

Sep 24, 2022
Language

English
OS

Windows
MacOS
You must be registered to see attachments
Overview
:
You were invited to attend an academy in Unova that you didn't apply for, when arriving you find out this academy is an all girl's school and have no idea why you were asked to attend. You notice that some things are not what they seem and try to figure out the mysteries that are within the school, while also gaining some interesting powers along the way. What is it you hope to find while spending time there?
​
2DCG , Ahegao , Big Ass , Big Tits , Blackmail , Corruption , Creampie , Exhibitionism , Harem , Male Protagonist , MILF , Mind Control , Monster Girl , Oral Sex , Parody , Possession , Prostitution , Rape , Religion , Sandbox , School Setting , Sexual Harassment , Slave , Stripping , Superpowers , Teasing , Vaginal Sex , Virgin
v0.7

Sidestories

This update starts and finishes Sapphire's route, along with some minor bug fixes. Sapphire's route, in order to start it you need 100$ or more.
Bugfixes – Some minor bug fixes and new character sprites.
Scenes – There are four new lewd scenes added to Sapphire's route, along with two regular scenes.
Chapters – Sapphire's route has 7 story parts, while it is shorter there is a little bit more content in them.
That is all for this update, I know it has been awhile since I updated but, that is because I wanted to provide as much content as I could for Sapphire, along with rewriting her story completely from the beginning.
DOWNLOAD
Windows
You must be registered to see links
-
You must be registered to see links
-
You must be registered to see links
- -
Mac
- - -
​
Attachments
You don't have permission to view attachments. Attachments are hidden.
Last edited by a moderator: