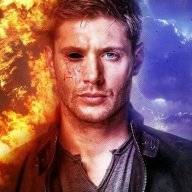 Master Uploader & 1K Donator
Onyx
Game Developer
Registered
Sep 14, 2022
1539
1,632
994
Points

0
Allow others to update?

yes
Developer Name

mdqp
Developer Links
Version

0.9.6a (Ongoing)
Latest Update

Nov 23, 2023
Release Date

Aug 23, 2022
Language

English
OS

Windows
You must be registered to see attachments
Overview:
Caliross, The Shapeshifter's Legacy, is a fantasy-themed game, which will follow a young up-and-coming historian, as she takes her first steps outside her hometown and into the real world, to learn more about the elusive nature of her own kind, the shapeshifters. Will she become a member of the Mage guild, or of the Adventurer's guild? Will she find out more about her heritage, or will she be too busy working extra time in sleazy bars to make a living?
The game will feature several factions, each with their own goals and objectives. With your actions, you might willingly or unknowingly benefit this or that group, as the event unfolds, but the open-world nature of the game will leave it up to you if you want to get more involved with the politics of the world, or if you want to just do your own thing.
​
2DCG, Anal Sex, Big Ass, Big Tits, Corruption, Creampie, Fantasy, Female Protagonist, Futa/trans, Group Sex, Interracial, Lactation, Lesbian, Mind Control, Multiple penetration, Oral Sex, Pregnancy, Sandbox, Sex Toys, Spanking, Transformation, Vaginal Sex
v0.9.3

Added 3 more mini-game sessions to the enchantment lessons, and a new reward for completing them (Witchy Hat, +4 to magical attack, defense and MP);
Added confrontation with Marjorie if you fall for the bathroom trap too many times. Now you can be expelled again if you fall completely for all 3 of her traps;
Added new class with new mini-game (you gain +2 MAT for completing the 3 challenges);
1 new scene for the exhibitionist girl (she is in the class for the new lessons, after you see her first scene AND partecipate in the "truth or dare" event);
Added way to turn the the tables on Marjorie (after seeing one of her traps, go talk to the old professor to get things started);
1 new scene with Ginnuk;

v0.9.2

3 new scenes for the orc village (single goblin in the hut, first night with Ginnuk, goblin scout in the village);
1 new scene for Eloise at the academy;
1 new scene for Marjorie (sub path, triggered by leaving the female dormitory in the morning, if you have already seen the first scene);
1 new scene for "rebelling" against Marjorie (50% of triggering when entering the girls' bathroom);
Started to implement a way to stop Marjorie's harassment (not accessible to players yet), added another confrontation with her if you lost to her "bimbo trap" 3 times, added a "demerits system" so you need to fail multiple times to get expelled (can't happen currently);
Added the magic academy to the schedule

0.9.1

Tweaked willpower cost to resist Marjorie's traps (from 4 to 2) added in previous hotfix;
Tweaked Eloise last scene, splitting it in two in order to improve the pacing and writing added in previous hotfix;
Added 1 new scene for the orc village path;
1 new scene for Charles (studying at the library);
1 new scene for Marjorie (submission path);
New Outcasts quest (you must be a noble, reached at least chapter 3, must have completed the previous quest involving them, to trigger a cutscene outside your house in Tarkas and get you started);
Removed reference to the nudist area in Solina and the path to go deeper in the forest in the central mountain (since these are going to be cut from the game), added a hidden gold chest to the central mountain map;
Changed Marjorie's traps during the enchantment lesson to appear every other time you attend, instead of using a random chance;

0.9.0

(sorry for the terrible numbering schemes over the years >_<) New study scene with Charles (also, made the male dormitory accessible, which I think I didn't do last update, really sorry about that); Added alternative scene if you didn't seduce Charles but are still in a good relationship with him, so you can get on the "seduction" path and see his scenes; New scene with Eloise (after shower scene, might need to watch it again once to unlock this one). This scene will likely get tweaked in the next update, since it's a bit too fast as it is and will probably get split in two to better pace it; New scene during enchantment lessons (if you antagonized Marjorie): 50% chance you get hypnotized to strip naked in front of the class (after 3 times, gain the exhibitionist trait); Follow-up scene if you get hypnotized 3 times if you go again to the lesson (Marjorie confronts you, and you can either submit or get expelled); New scene for visiting the library (if you antagonized Marjorie): 50% chance you get hypnotized to be a bimbo and suck someone off (after 3 times, gain the bimbo trait); Orc village intro. Follow up to Ginnuk's scenes, there is currently no sex content, so I wouldn't recommend trying this out, unless you already have a savefile for the quest with Ginnuk (so you can take a look without wasting too much time);

0.9999

3 new "BBB" scenes, follow up to the previous one (this leads up to the "free use" scenario, currently); New lessons available at the academy in the afternoon with new mini-game and reward for completing the first 3 lessons; Truth or Dare content with other female students (with or without Eloise, if you are her friend or not); Added 3 more lessons with Professor Newell and a new spell to learn at the end (Recovery); Tweaked the item "Stimulant" to be a little more useful (now it revives at 100 HP); Improved and streamlined the tutorial a little; "Experimental" feature on the world map (City names appear when you are close to them); Improved scheduler (removed "more" option since nobody reported any missing jobs to add, made it so you can't plan to go to the same job twice in a row, if you can only do it once per day)

0.9998

Magical theory lessons (with the option to get involved with the female prof in an illicit relationship, adding some spice to the lessons themselves).
Current scenes with Professor Newell: a) Guidance session with optional "naughty" content if you want; b) Possibility to fantasize/flirt with professor during lesson after you pick the naughty option above; c) After the first guidance scene, option to get into a mind-control laced relationship with the prof (1st hypno scene); d) Extra follow-up to being naughty in class if you were hypnotized; e) Making progress in the "magical theory mini-game" grants you a new spell, if you pass the first 3 levels;
Daily "freebies" you can craft by asking help to one of the professors;
Eloise is in her room in the academy, and she has a mini-quest for you if you didn't help her previously. You must talk to her and be friends, if you want to see her showering in the mornings afterward;
First scene with the "mean girls" of the academy (just go to the female dormitory to see the cutscene);
Added bathroom area to the academy (door to the north, at the opposite end from the entrance);
First scene for a "bubble butt bimbo" scene (requires you to be a bimbo to meet a new NPC near the bathroom in the afternoon, then the scene proper requires 55 INH or lower to enter the bathroom and at least a bubbly butt to get the follow up);
First scene with Charles (assuming you flirted with him during the quest to keep him happy despite not retrieving the book);

v0.9997a

1 new bimbo scene (if you had sex with Lucas, you have a random chance of meeting him at the beach when you go for a swim with the regular bikini);
Added entrance exam for the Magic Academy;
1 new scene with Eloise (2nd floor at the academy, if you passed the exam);
1 new scene with an exhibitionist student (2nd floor at the academy, if you passed the exam);
1 new date with Tania;
1 new scene with Gaspar;

v0.9996

1 new scene with the secretary job (follow-up to the "new dress" scene);
2 new scenes with Tania;
Added dialogue options to ask for Jin or Lea's freedom when you are buying them (they both refuse) and made it so that Jin can move to and from Golden Leaf;
Added carts for transportation in Golden Leaf (if you repair the town as a noble);
Improved teleportation room in the travel sphere;
Added purchasable house in Rahib (current price 30000 G).
Added schedule (for jobs in Tarkas) to the game;
1 new scene for Marintas's charm (One of the locked doors in Tarisa now is open, and leads to a small room with a girl in it);

v0.9995

New werewolf challenge added;
2 new scenes at the secretary job;
Made some improvements to the Travel Sphere;
Added chapter tracking to the save files info;
DOWNLOAD
Windows​
You must be registered to see links
-
You must be registered to see links
-
You must be registered to see links
- -​
​
Attachments
You don't have permission to view attachments. Attachments are hidden.
Last edited by a moderator: