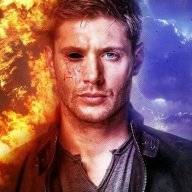 Master Uploader & 1K Donator
Onyx
Game Developer
Registered
Sep 14, 2022
1538
1,631
1,013
Points

0
Allow others to update?

yes
Developer Name

Studio 781
Developer Links
Version

0.9.9.0.4 (Ongoing)
Latest Update

Sep 27, 2023
Release Date

Oct 7, 2022
Language

English - Spanish - Latin America
OS

Windows
Linux
MacOS
Android
You must be registered to see attachments
Overview:
Rei, (Default name.) the main character, is a girl or guy who travel from their town to the city to study the career of photography in the university. Rei is active, lively and has a radiant personality, what they like, the way that they think about certain topics and how innocent they are depends on you, the player. Rei wants to study hard, have good notes and complete their career, love is not something in their plan, however, that changes when a clumsy girl appear in their life…
They meet Evangeline, a shy girl who appears to be nervous about everything. At the beginning you don't know what is the deal with her, why she acts defensive all the time, don't talk too much or is reserved about herself, something that with the time changes. Spend time with Evangeline, talk with her using different dialogue options, be part of cute events that sometimes deal with every day occurrences and other times with problems, have small interactions with her that improve her self-esteem and see how she opens more to you every day. With the time you can become more intimate with her, not only emotionally, also physically…
​
2DCG, Anal Sex, Creampie, Dating Sim, Female Protagonist, Futa/Trans Protagonist, Groping, Handjob, Lesbian, Male Protagonist, Mobile Game, Pov, Romance, Sex Toys, Simulator, Vaginal Sex
The epilogue - 0.9.9.0
First draft of the epilogue finished.
49 new CGs for the epilogue.
Three different paths.
Variations for each path taking in account gender and choices.
Sexual variables changing the outcomes of the epilogue due to pregnancy.
Small-talk during sex.
A buttons to activate and choose the type of dialogue.
Speech bubbles with two lines of dialogue.
Dynamic responses depending on variables.
v0.9.9.0.1:
Bugs fixed:
Character sprites appearing on screen until the scene was finished.
Missing sprites for the double ended dildo.
Crash related to erotic sprites.
Missing English translation files for most of the erotic scene.
v0.9.9.0.2
Fixed a bug that made the game crash on fridays.
Quick menu animations.
v0.9.9.0.3
Small-talk speech bubble moved to the left, in order to avoid interruption during the doggy style position.
Multiple bug-fixes.
v0.9.9.0.4
The first important event has been rewritted.
Emoticons for the phone chatting between the MC and Evan added.
I literally forgot about what else I change, but there is something I think...
You must be registered to see links
You must be registered to see links
Changelog 0.9.5.2:
Fixed missing information in the information screen.
Now the player custom name appears in the phone text messages.
Minor bug fixes.
DOWNLOAD
Windows/Linux
You must be registered to see links
- - - -
Mac
- - - -
Android
- - - -
​
Attachments
You don't have permission to view attachments. Attachments are hidden.
Last edited by a moderator: